Hádanka: 95% řidičů se splete. Kdo má v této situaci přednost?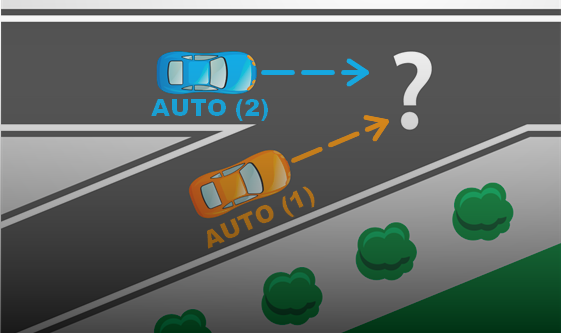 Dopravní situace jsou stále více a více složitější. Proč? V České republice je registrováno téměř 5 milionů osobních automobilů. A doprava pořád houstne. Řidiči ve valné většině případů porušují dopravní předpisy velmi výjimečně. V průzkumu jedné nejmenované pojišťovny to o sobě alespoň tvrdí 77 % z nich. Někdy se ale vyskytují situace, kdy řada řidičů neví co dělat a zmatkuje.
Problematická křižovatka
Na jednu takovou se dnes zaměříme. Co myslíte, kdo má přednost? Rozhodujte se rychle. Stejně tak, jako kdyby jste seděli v automobilu. Zkuste si tipnout a napište to do komentáře na Facebooku. V naší fotogalerii níže naleznete řešení.
Porušování předpisů přiznává pouze 3% řidičů, 6% nechtělo na otázku odpovědět a dalších 14% řidičů tvrdí, že předpisy porušují, pouze pokud někam spěchají. Zbytek je přesvědčen, že předpisy porušuje jen velmi výjimečně.
Odpověď naleznete na další stránce: