Odebrali ze hřbitova náhrobní kámen jejího syna. Důvod vám vžene slzy do očí…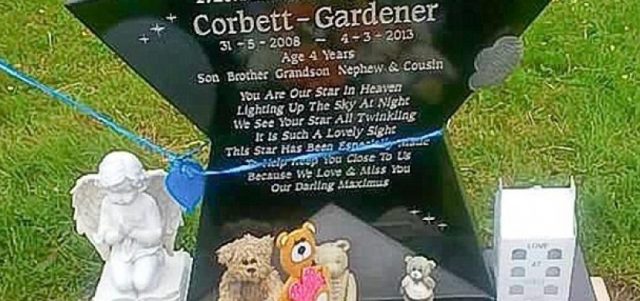 Když bylo Maxovi Corbett-Gardenerovi pouze 4 roky, zemřel na komplikace kvůli epilepsii, kterou trpěl. Proto se jeho matka Jo Corbett-Weeks rozhodla našetřit 4 580 dolarů, aby svému synkovi mohla dopřát náhrobní kámen, který by dokonale vystihl, jaký byl.
"Vybrala jsem kámen ve tvaru hvězdy, kterou objímá medvídek. Je to pro Maxe, pro mého ubohého synka," řekla Jo. "Trvalo mi dlouhé tři roky, než jsem na něj našetřila. Ale na jeho sedmé narozeniny se mi to konečně povedlo."
Bohužel o tři dny později byl tento náhrobní kámen ze hřbitova odstraněn a to bez souhlasu rodiny. Jak se něco takového mohlo stát?
Pokračování na další stránce: